Roy Gladwell Architecture

designs buildings for your needs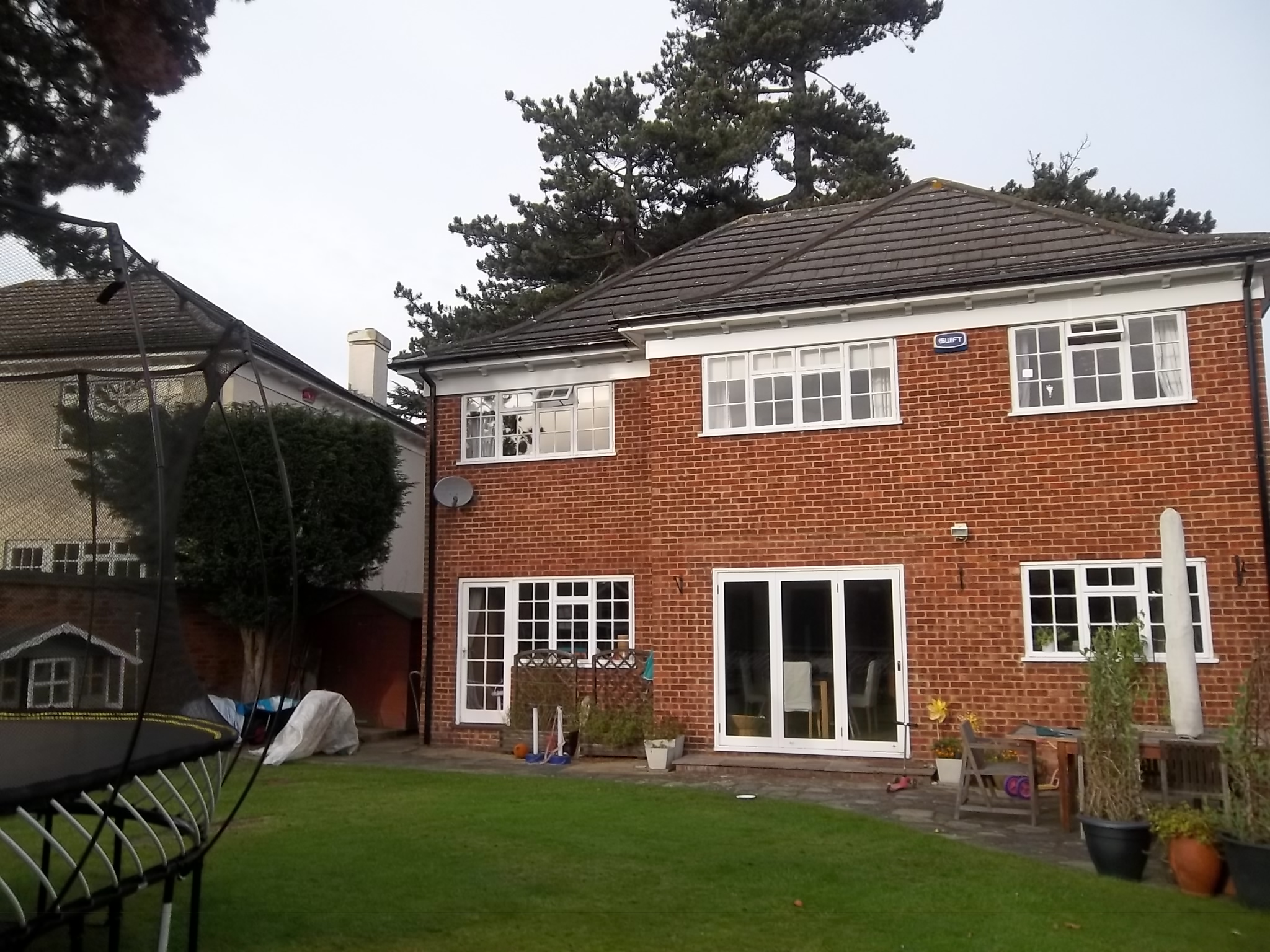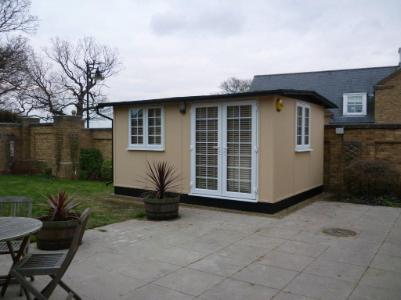 About Us
With over 30 years experience and qualified in Building Studies. Roy is a Fellow of the Faculty of Building at the Forum of the Built Environment. He is also a qualified Interior Designer. Roy is vastly experience in computer aided design. Working individually Roy takes away one of the greater expenses of getting your work done and that is high cost design fees and replaces it with a far more affordable, for an equally as good service, design fee. Just look at the testimonials from genuine clients that have used Roy over the years.
Services
If you are looking to build an extension or a brand-new house, we team up with Engineers and expert Builders to get the job done.
Need your bathroom or kitchen remodelled?
Is it time for a new room or new decking?
Need a loft conversion or a total home make over?
Perhaps a redesigned garden or a summer house?
Or through a company Roy has done a lot of work for an office for your garden, catering kiosk or workshop?
Perhaps a portrait of your wonderful house and garden or your beloved pets. Even the birds that visit your garden. Roy has been commissioned many times and has a lot of satisfied clients, that now have expertly done portraits and illustrations on their walls.
Contact me now - Roy Gladwell BS (Hons), HND Building Studies, Diploma (Interior Design, Zoology (Distinction), Marine Biology) FFB, FIPD 02082074734
Also see website http://www.roygladwelldesign.co.uk
Opposite is a typical garden office, supplied and designed through a specialist company these can be adapted for a whole host of uses. With bifold windows these modular units can easily be adapted into a Catering Kiosk ideal for schools or clubs. Or how about a workshop, an artists studio or a playroom? These modular buildings come in a variety of sizes, they are are an excellent product and must be seen. Contact me now for details.
Qualifications
Roy has many years of experience in all building disciplines and is highly qualified. Roy has worked for Architects, Developers, Designers, Civil and Structural Engineers and has also worked in M&E Engineering, including lighting design and HVAC. Roy has a HND qualifications in Building Studies and Interior Design. A fully trained Measured Building Surveyor by Barnet Council and a fully trained Draughtsperson. Roy is a Fellow of the Faculty of Building. Roy has a background, like many Architects, in Art and Design. He attended Art School and gained a Foundation Diploma. Roy has been commissioned many times by clients that wanted a portrait of their home or property. He has also done illustrations that have been used in presentations for projects such as new builds at Elstree Golf Club and for work at the Leighton Buzzard Narrow Gauge Railway. Roy is also a Fellow of the British Trust for Ornithology and has advised clients regarding nesting birds on their property. He has also advised on how to attract more to the gardens of projects he has been working on. As well as homes and properties Roy has been commissioned to paint portraits of pets and even the birds that visit the gardens of the properties he has been involved with.
Testimonials
Roy has been absolutely fantastic and we cannot rate him highly enough. Certainly the best value part of our project. He has been helpful and adaptable throughout and has added real value to our project - Laura P , Finchley.
Roy has been an absolute pleasure to work with. He is very knowledgeable, diligent, quick working and good communication through email. I couldn't recommend him highly enough. If we ever need anything like this done again - Jon W, London.
We have had a number of drawings produced by Roy and his work is exceptional. Drawings are produced in a matter of days and he is always helpful with his input in producing the drawings.We strongly recommend his services - Kuda, Middleton Housing Improvements, Milton Keynes.
Exceptional, knowledgeable and very prompt. Roy works long hours in order to get your job finished. He's very reliable and diligent and I would recommend him anytime to anyone - Mark Edwards, Barnet, Herts
Roy is trustworthy, highly experienced and offers an excellent service. I would recommend him to anyone. He helped me out when required and I wouldn't hesitate to use him again. We gained full planning consent many times through Roy - Sol Gifford, Developer, London.
Roy has done various peices of work for me over the years and his technical knowledge, expertise and hard work ensures a product of the highest quality and always on time.I would recommend Roy to anyone. Shaun, Chalfont
Great service - Lucinda, LJS
Easy to communicate with. Excellent turnaround on all work. Patient and understood brief. Will always recomend and continue to work with Roy - John M, job required Community and Church Building Design.
Roy painted us a truly beautiful picture of our beloved home complete with birds in the garden and our dear dog Molly. I would recommend this side of his service as well as the wonderful extension he designed for us. We are truly happy with Roy. - Dr and Mrs Wharton-Jones, Oxford.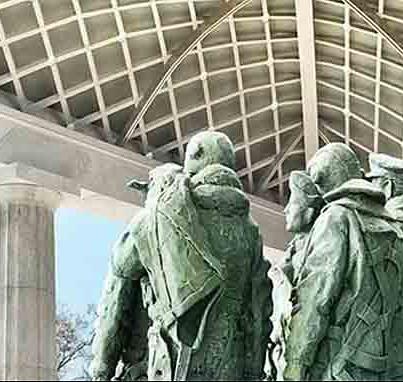 One of my major projects was doing the drawings for the roof of the Bomber Command Memorial in Green Park, London. Opened by the Queen in June 2012. The roof is Barnes Wallis inspired and I was contracted to do the roofing drawings by the fitting company Martin (UK) Roofing Systems Ltd.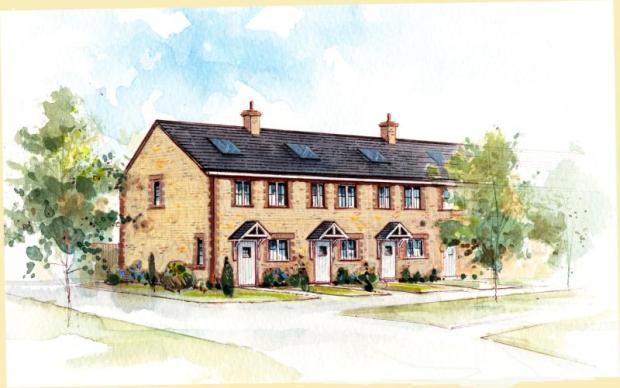 101 Coleridge Way, Borehamwood, Hertfordshire | 0208 207 4734